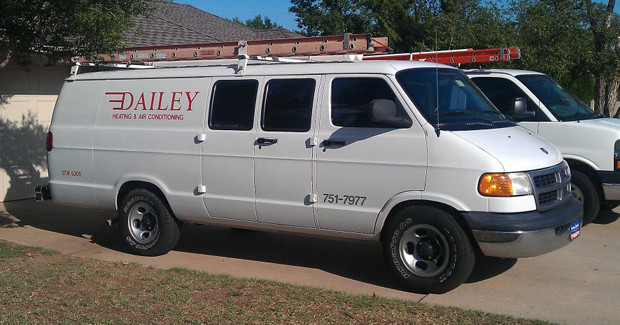 Family owned and operated since 1994, Dailey Heating & Air Conditioning has earned a solid reputation for providing high quality, timely and affordable heating and air conditioning services to the residents and businesses of Oklahoma City, OK and surrounding areas.
Dailey Heating & Air Conditioning
When you are in need of reasonably priced, effective and efficient HVAC repair contractor in Oklahoma City, OK, you need look no further than Dailey Heating & Air Conditioning. For over two decades now, our customers have depended on us to treat them with respect, deliver solid work and not break their budget. We are fully licensed, bonded and insured, NATE certified and strongly endorsed by the BBB. When you need help with HVAC in Oklahoma City, OK, we hope you will trust Dailey Heating & Air Conditioning with the job. Here are a few reasons why you should: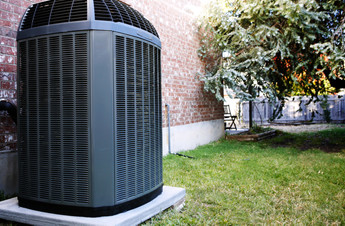 We are a local, family-owned and operated small business in Oklahoma City, OK.
We offer a wide range of HVAC repair and maintenance services.
Our business is fully licensed, bonded and insured.
We are endorsed by the BBB.
Our HVAC service prices are among the best in town.
Service
In the event that your equipment needs servicing, you have the peace of mind knowing we're only a phone call away.
Installation
We can install or design any type of heating, cooling, or air filtration system that you require in your home or light commercial building. We install high-efficiency comfort systems designed to be the most cost-effective on the market and geared to your particular property. We do free proposals for replacement of your systems.
Advanced Technology and Efficiency
You can get 30 energy efficiency savings in offices up to 20,000 feet with new HVAC systems. Ask us about the latest technology for your particular needs.
Prevention
To save on utility bills and service calls, we urge you to take a preventive approach to heating and cooling. All of your heating and cooling systems should be included in a regular inspection and maintenance program.
Honesty and Truthfulness
Also beware of Low priced "get your foot in the door" heating and air conditioning inspection ploys that lead the contractor to be tempted to deceptively sell unneeded services as a necessity to make up for foolishly low checkup prices that cannot recover the cost incurred for the service. We offer our services honestly, with financial prudence, while keeping our integrity intact, not with deception and loss of truthfulness.
---
---
Call Us for a Free Quote Today
Please get in touch with Dailey Heating & Air Conditioning at (405) 751-7977 today for a free quote or use the link below to contact us online.
Providing the highest quality heating and air conditioning installation, service and repair to the entire Oklahoma City, OK area including:
Oklahoma City, OK
Edmond, OK
The Village, PK
Nichols Hills, OK
Bethany, OK
Warr Acres, OK
Moore, OK
Del City, OK
Midwest City, OK
Mustang, OK
Yukon, OK
Piedmont, OK